Disposable plastic bag use in England's main supermarkets has fallen by more than 90 per cent since the introduction of a 5p charge in 2015, according to new figures.
The average English shopper now uses just 10 bags a year, compared to 140 before the charge came in.
Government data suggests that more than 25 billion fewer single-use bags have been issued by the seven biggest food retailers in the three and a half years of the charge than if use had continued at previous rates of 7.6 billion a year.
The impact of plastic waste on the world's sea life was highlighted in the hit BBC documentary Blue Planet II, in which presenter Sir David Attenborough issued a plea for action to halt "tragedies" like albatrosses feeding scraps of plastic to their chicks.
The environment secretary, Theresa Villiers, said the new figures showed that the UK was "calling time" on the throwaway culture.
Figures released by Ms Villiers' Department for Environment, Food and Rural Affairs showed that the big seven supermarkets – Asda, Marks & Spencer, Morrisons, Sainsbury's, The Co-operative Group, Tesco and Waitrose – sold 550 million single-use plastic bags in 2018-19, almost half the 1.04 billion handed out the previous year.
Across England, the total was down from 1.75 billion in 2017-18 to 1.11 billion in 2018-19.
Retailers donated more than £22m to good causes from the proceeds of bag sales last year, bringing the total since the charge was introduced to £169m.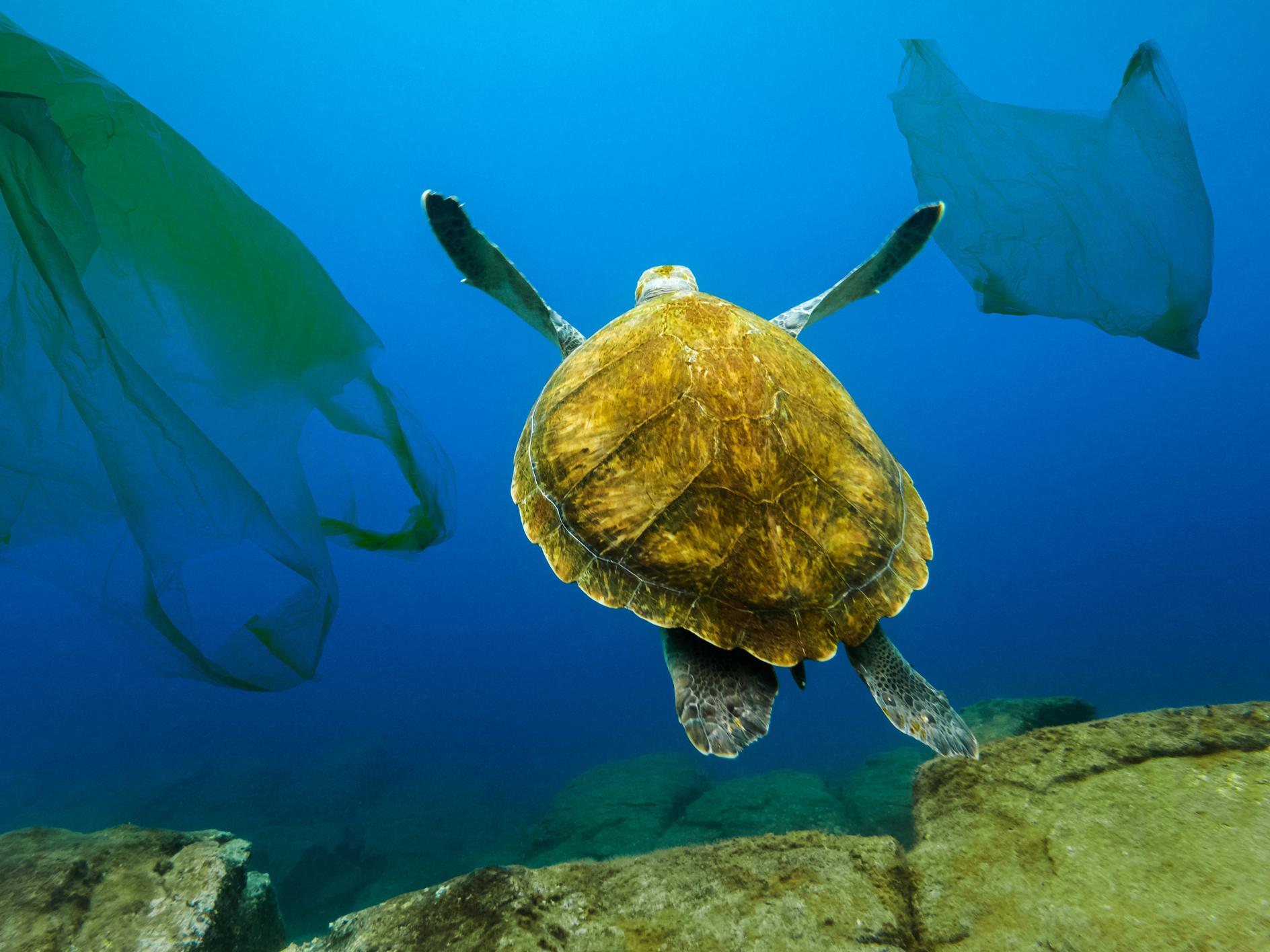 Ms Villiers said: "Our comprehensive action to slash plastic waste and leave our environment in a better state continues to deliver results, with our 5p charge reducing plastic bag sales by 90 per cent in the big supermarkets.
"No one wants to see the devastating impact plastic waste is having on our precious wildlife. Today's figures are a powerful demonstration that we are collectively calling time on being a throwaway society."
Government scientists believe plastic in the sea is set to treble in a decade unless marine litter is tackled. One million birds and over 100,000 sea mammals die every year from eating and getting tangled in plastic waste.
I do not believe these numbers. I find I very seldom remember to take a bag with me to the shops. Judging from the growing number of them in the cupboards under the sink both at work and at home neither does my wife nor my work colleagues. I find Morrison's recent initiative to provide sturdy paper bags more effective.