Has the UK music business lost its magic touch for creating pop superstars? The UK music industry will celebrate the inaugural National Album Day on Saturday, but top-selling new albums by British pop artists are few and far between in 2018.
It's not that there is a dearth of new music in the UK: albums by Paul McCartney, Years & Years, Florence + the Machine, James Bay and hyped new artists Anne-Marie and Jorja Smith have all made it into the top five. But none of them have sold well enough to make the Official Charts Company's Top 10 releases of the year so far.
Only two UK albums released in 2018 made the list: Staying at Tamara's by George Ezra and Tranquility Base Hotel & Casino by Arctic Monkeys. Soundtracks, US artists and albums released before 2018 populate the rest of the list.
It is a similar story in the US. Ed Sheeran – who last released an album in 2017 – is the most popular UK artist in Billboard's Artist 100 chart, which ranks artists by sales. He came in at No 13. The next entry from a Brit is breakout R&B star Ella Mai at No 21, followed by Dua Lipa at No 56. There are no British albums in the Top 20 of the American album chart.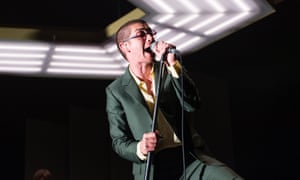 The figures make for a stark contrast with the UK music industry's global performance of recent years, which peaked in 2015 when Adele, Sheeran, One Direction, Coldplay and Sam Smith appeared in the International Federation of the Phonographic Industry's annual list of the top 10 global recording artists. In 2017, Sheeran was the only British act on the list, at No 1.
Industry experts suggest a variety of reasons for this downturn in fortunes, from the dominance of streaming services to the demise of traditional marketing strategies.
Since 2013, streaming services have overtaken CDs and downloads as the most popular way of consuming music, with subscription services rising from a 9.9% share of UK recorded music revenues to 48% in 2017.
Streaming services are song-focused rather than artist-focused, which makes it harder for artists working in album formats to break through, says Hannah Neaves, who leads marketing and artist development at Tap, a management company whose clients include Dua Lipa, Ellie Goulding and Lana Del Rey.
"Previously, you could burn through two singles quite quickly and there was also a big physical story to tell," says Neaves. Breaking artists through Spotifytakes longer, she says, "because it's quite faceless" and is focused on editorial playlists. A song's placement on a popular playlist, such as Rap Caviar, Today's Top Hits or Viva Latino, can determine its success.
"You have to be prepared to spend three years getting to a position that previously would have taken you nine months," says Neaves. "All the biggest playlists are American and it's very difficult to get British acts on them, which can make a massive difference to your campaign."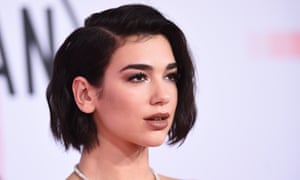 Artists who arrived prior to streaming's dominance could capitalise quickly on an initial success: Adele's debut single arrived three months before the release of her debut album in 2008. The same was true of Sheeran in 2011. Dua Lipa is the closest thing to a new British pop superstar: released in 2017, her self-titled debut album has sold 3m copies globally and arrived 19 months after her debut single.
Hip-hop is the most popular genre on both sides of the Atlantic, and the UK's offering has not historically translated well overseas. Despite the international nature of streaming, Columbia Records UK president Ferdy Unger-Hamilton has noticed an increased demand for domestic music and particularly domestic urban music.
"You are now making money out of records only in the UK and streaming numbers are big enough that people can do well," he says. "Every country has found their own language of the oppressed in domestic rap or urban music: the US has 21 Savage and we have Dave. That genre is very self-contained, so when we are trying to sell someone overseas, it's very hard to compete with what already grabbing the attention."
Popjustice editor Peter Robinson says the way pop stars are marketed first to a "tastemaker" audience of gatekeepers and listeners who pride themselves on their left-field taste, and then to the wider market, could be another obstacle to success.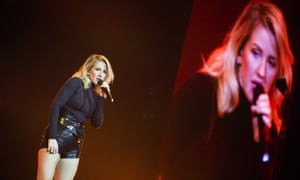 "The notion of cool often gets in the way," he says. "The early 2000s and the Myspace era introduced a way of launching bait-and-switch pop artists who seemed very credible and authentic to start with, but eventually turned out to be pop stars after a series of softly-softly, tastemaker-friendly releases. That leads to a situation where big pop stars pretend not to be [pop stars], and potential smashes gather dust while marketing teams faff around for 12 months with low-key 'buzz' releases."
What Robinson describes as a "long, boring, expensive process" can work – it did for Dua Lipa, Ellie Goulding and Lana Del Rey – "but for every Dua there are countless artists who fall by the wayside before people even get to hear their decent songs," he says.
The music industry is now in its key pre-Christmas fourth quarter, traditionally a time for high-profile releases. A "super-deluxe" edition of Dua Lipa's debut arrives next week and new albums by leading acts Jess Glynne, Muse, Mumford and Sons, Rita Ora and the 1975 could shift the UK's waning fortunes.
Peter Edge, head of RCA Records, suggests a simpler explanation. "The climate has changed in the last three years, but that's down to the artists. Every artist has a different story to tell – if the right one came along then global success can happen."